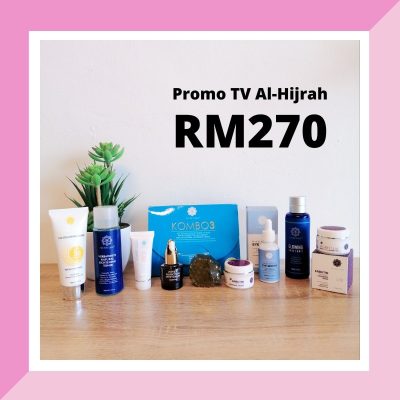 Super Combo Booster
The best combination for a dull and scarred face, uneven skin tone and pigmentation. Perfected with UV protection from the upper to lower layers of the skin, it evens your skin tone and making your face brighter and glowing. 100% natural organic formulations without paraben, sulphate or alcohol.
It contains :-
– Secretleaf Intensive Beauty Bar 45g
– Peptide Perfection Spot Serum 18ml
– Arbutin Natural Lightening Cream 15g
– Glowing Skin Tonic Exfoliator 100ml
– Herbawhite Natural Lightening Toner 100ml
– Plant Defense Whitening Sunscreen SPF 50 Broad Spectrum 50g.
How to use :-
Step 1: Cleanser twice a day
Step 2: Exfoliator 2-3 times a week (minimum)
Step 3: Toner twice a day
Step 4: Serum twice a day
Step 5: Suncreen (day) / Arbutin cream (night)
It is recommended to do a patch test if you are using this product for the first time.
Suitable for all skin types,
Enough to use  for a minimum of two to three months (depending on the product).